Thatcher's Wine is an online bottle shop and importer featuring wines from some of the world's most dynamic domaines and emerging winemakers. From exceptional everyday bottles to rarified finds, our highly curated cellar focuses on honest expressions of climate and terroir from across Europe.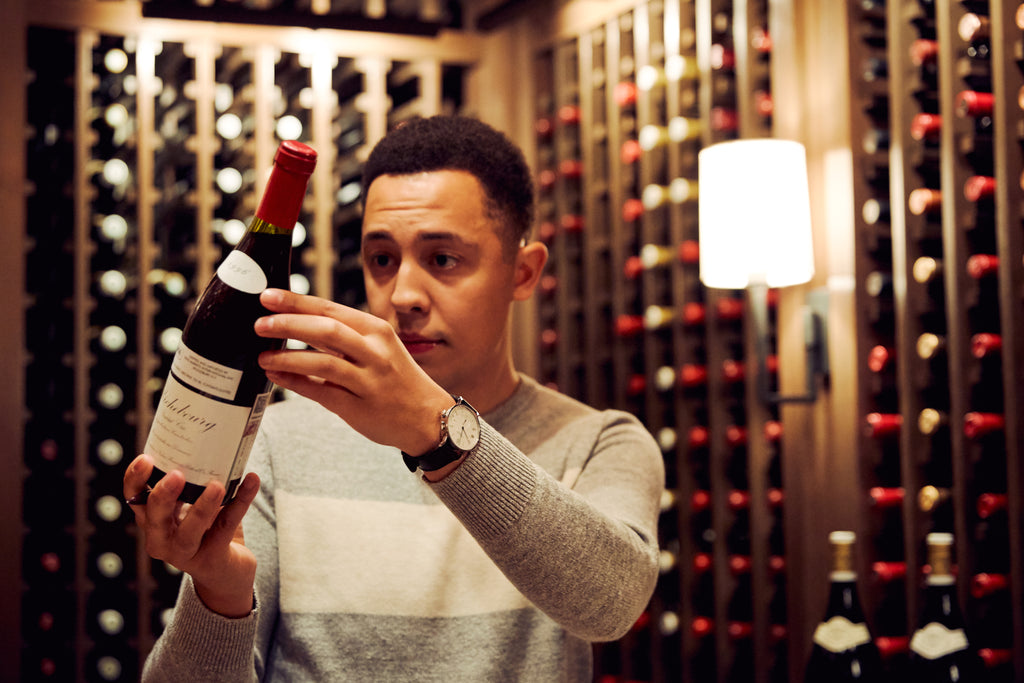 The Cellar
Thatcher's Wine is driven by the excitement and passion of our skilled sommelier team. Our training is rooted in Michelin-starred restaurants and the traditions of old world wineries, paired with a curiosity for discovering the emerging regions and young winemakers who are actively moving the industry forward. From sought-after classics to small productions, we personally select each bottle featured on our site.
OUR TEAM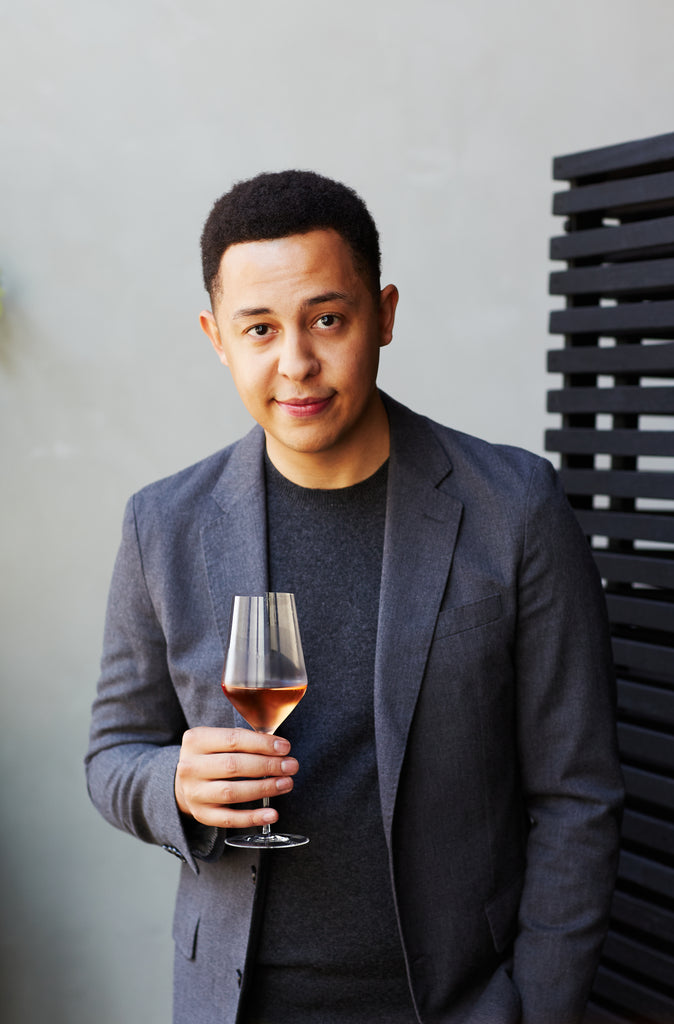 Thatcher Baker-Briggs
FOUNDER
Thatcher brings 16 years of experience in Michelin-starred hospitality to his ongoing discovery and curation of world-class wines. Beginning his career in the kitchens of West in Vancouver and COI in San Francisco, he leveraged his early appreciation of ingredients and nuanced flavor profiles to pass the Court of Master Sommeliers Certified Sommelier exam at just 22 years old. From there, Thatcher joined the team at Saison in San Francisco, where he began to hone his open-minded approach to the modern world of wine. Several years later, he seized the opportunity to move to Tokyo and work at Takazawa, a World's 50 Best Restaurant where he earned the title of Head Sommelier and a Wine Spectator's Best of Excellence Award for the restaurant.
 In 2018, Thatcher returned to Saison to become the restaurant's Director of Service & Beverage, during which time he was asked to consult on a number of private wine collections. In the months that followed, he became a sought-after resource for clients across the U.S., Europe and Asia, formally launching Thatcher's Wine Consulting in April of 2019....
Thatcher's Wine is a natural extension of this consulting practice, allowing him to bring sought-after bottles to a wider audience.
SHOW FULL BIO
SHOW LESS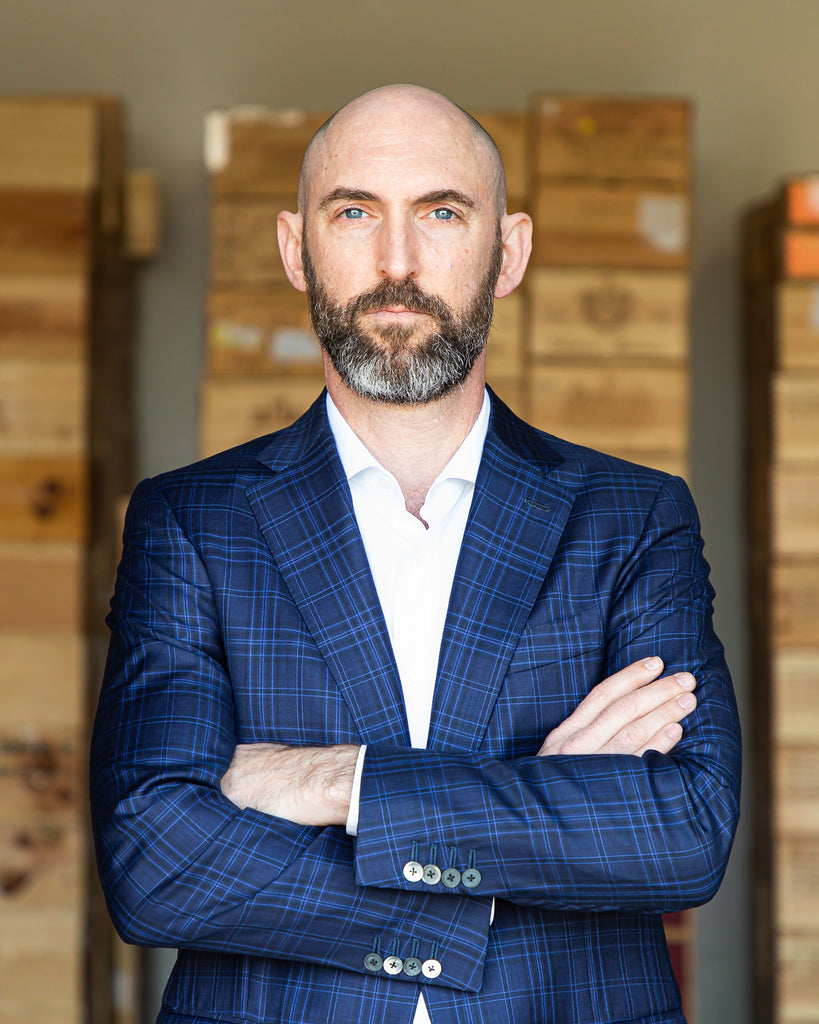 Noah Dranow
DIRECTOR OF SALES & LOGISTICS
Originally from a small town in Vermont, Noah Dranow grew up surrounded by hospitality with a family passionate about food and wine. As one of the founders of the New England Culinary Institute, Noah's father raised him to be fascinated by the industry. Noah's official entry to hospitality began at the Museum of Fine Art in Boston, followed by Rialto with Chef Jodi Adams, before moving west to San Francisco in 2001. Working from waiter to sommelier, Noah rose the ranks at Farallon during the dotcom bubble, where he was introduced to many industry leaders such as Michael Mina, Saison partners Mark Bright and Josh Skenes, Rajat Parr, and others. After time at Farallon, Noah was a sommelier at Michael Mina, then Head Sommelier and ran the wine program at Bourbon Steak prior to joining the Saison and Angler team as Director of Wine Programs for Saison Hospitality Group. 
While at Saison and Angler, Noah met and thoroughly enjoyed working with Thatcher on the launch of Angler, until Noah left to be Director of Sales for Verve Wine San Francisco. Once Thatcher's Wine took off, Noah was thrilled to join the team in February 2020. As Director of Sales and Logistics for Thatcher's Wine, his primary focus is on logistics, ensuring the smooth arrival and departure, packaging, and tracking of valuable wines for their discerning clients. ...
Noah and the entire TWC team are passionate about Burgundy and Champagne, particularly with the next generation of winemakers who are doing really incredible things. Noah has observed that while the tradition in these regions with centuries of history is super important, a lot of things are changing, including the climate, and young elastic minds have the ability to look at things a bit differently and are crucial to the advancement, progression, and preservation of these traditions.
When he is not working, Noah can be found spending time with his twin daughters, surfing, hiking, or enjoying the outdoors.
SHOW FULL BIO
SHOW LESS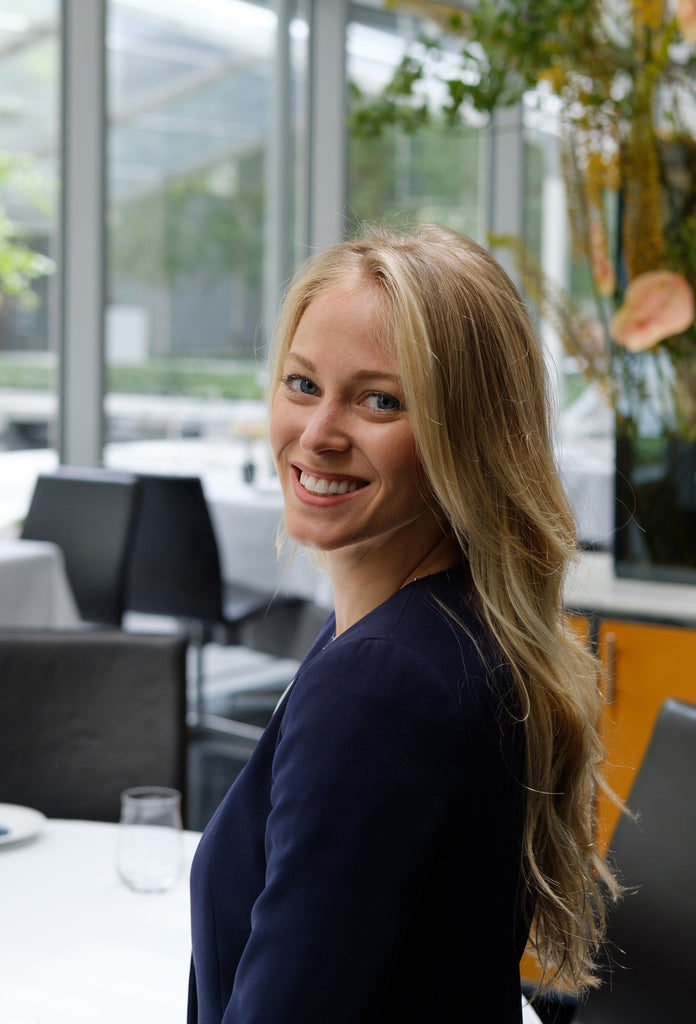 Courtney Wieland
DIRECTOR OF OPERATIONS
A native of New Jersey, Courtney Wieland discovered her love for hospitality at the age of 14 and has never looked back. Beginning in family friends' restaurants and eventually moving to luxury fine dining and specializing in wine, Courtney brings 15 years of hospitality experience to the table. Prior to her current role as Director of Operations at Thatcher's Wine, Courtney was most recently the Wine Director for The Modern, the winner of the Wine Spectator Grand Award and two-Michelin starred restaurant at the Museum of Modern Art in New York. Courtney began at Starwood Hotels and the W Hotel in Hoboken before making the jump to Manhattan, where she oversaw members-only restaurant Sidecar before moving to Tribeca Grill, a New York staple for wine. Courtney's determination to continue her studies in fine wine brought her to work with Master Sommelier Michael Engelmann at The Modern as Junior Sommelier, where in just four years, Courtney worked her way from Junior Sommelier to Wine Director. In her current role, Courtney oversees operations for both Thatcher's Imports and Thatcher's Wine, leading both the imports and sales teams. She works with Thatcher in sourcing new wine producers, and manages producer onboarding and communications, in addition to handling private client and allocations for Thatcher's Imports. Courtney also serves Thatcher's Wine Consulting's private clients, assisting in cellar acquisitions and sales, in addition to managing the Thatcher's Wine Cellar Access monthly subscription program. Courtney is an expert in blending her knowledge of wine by translating the complex and often highbrow world of wine into language that's simple and straightforward, and tailored to each client's preferences and personality....
Her philosophy is centered on the belief that wine is humble, exciting, and approachable. "I want people to have a good time and experience new things, or enjoy the classics." Courtney's extensive experience in wine ranges from regions such as Champagne, Burgundy, the Rhône, and Australia, and she also has a deep interest in sustainability and regenerative farming methods. Particularly with her interest in Champagne, Courtney feels wine enthusiasts are finally starting to look at Champagne and understand the diversity, versatility and complexity of it--moving beyond its previous designation as a celebratory start to a meal. This movement mirrors the overall theme in the wine industry, where Courtney feels that the new wave of winemakers "are some very talented people in the winemaking world, doing some awesome things without fully breaking tradition, but branching out a bit with a bigger sense of curiosity and willingness."
SHOW FULL BIO
SHOW LESS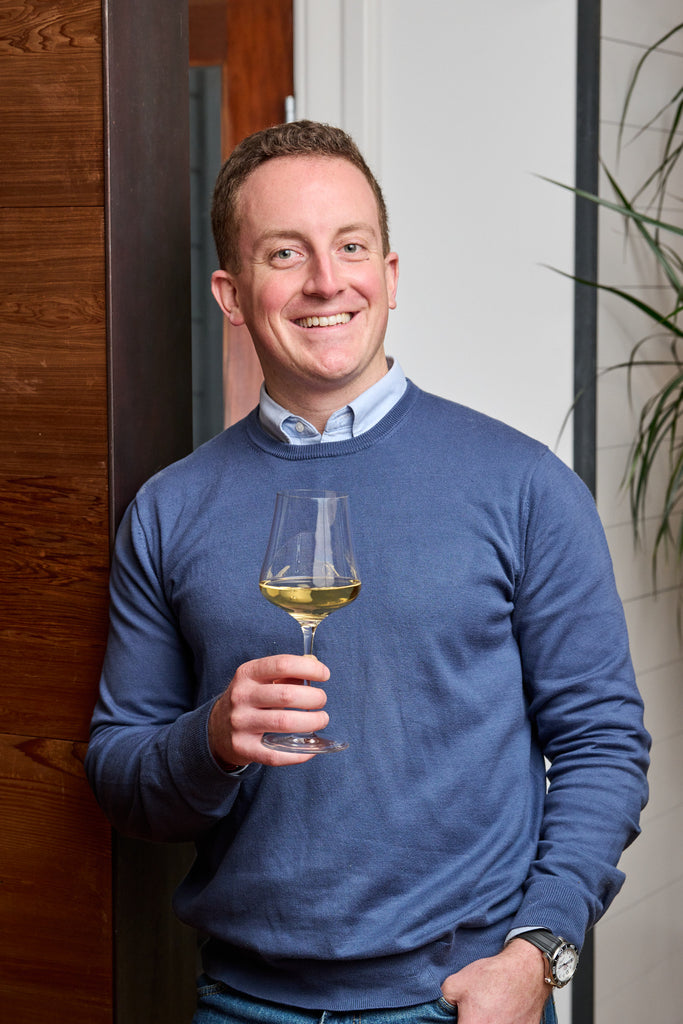 Douglas Kahn
HEAD OF SALES - Thatcher's Wine & Imports
Doug Kahn joins Thatcher's Wine with over a decade of experience in the hospitality industry and four years in the fine wine industry. A Pennsylvania native raised just outside of Philly with a bachelor's degree in Business Administration from Temple University, Doug has held a range of front-of-house positions with prestigious restaurants in Philadelphia, New York and Chicago, including three-star Michelin Eleven Madison Park and two-star Michelin Sixteen. Doug caught the wine bug at Eleven Madison Park while learning to be a beer and cellar master. Soon after, Doug pursued his certifications through the Court of Master Sommeliers and passed his Advanced exam in 2017.
...
Prior to joining TWC, Doug sold high-end fine wine, as well as managed diverse European collections for VinBrucke in Napa. Doug has long entertained a passion for food, service and wine and currently oversees the direct import portfolio at TWC as well as manages day-to-day sales. "I love the wines. I love that the business is growing and it makes me feel inspired. Thatcher is pushing the market forward and inspiring consumers to think differently when they drink," Doug says of joining the team. Doug values the comradery of wine. When asked what his favorite pairing is, he always says, "good company." In his free time, Doug enjoys drinking wine, being a dad and husband, playing golf, and reading.
SHOW FULL BIO
SHOW LESS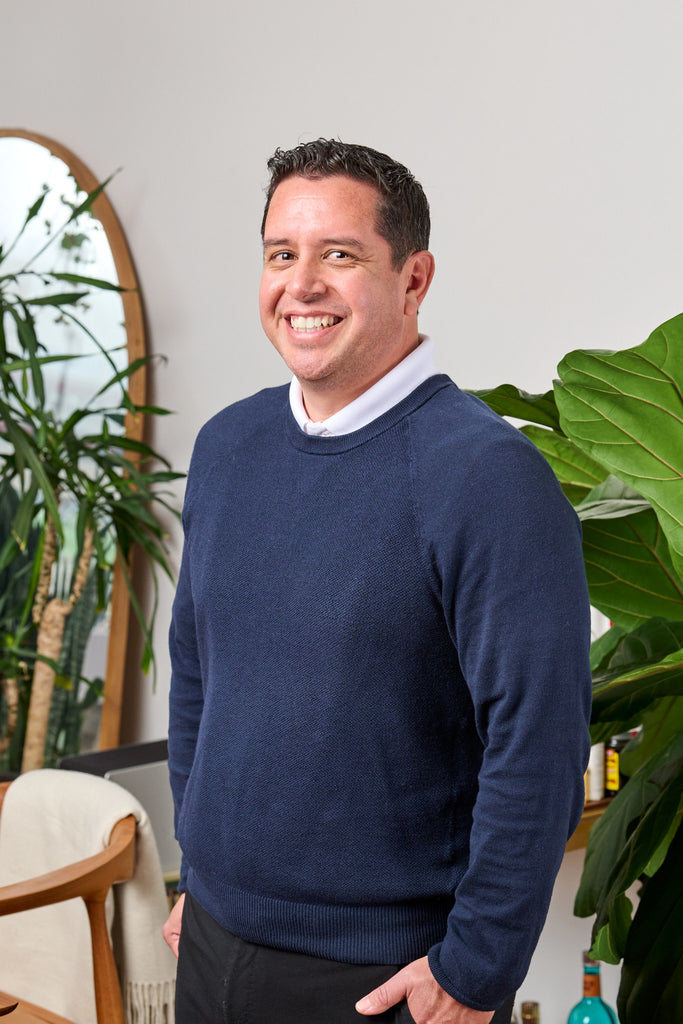 Daniel Estrada
CELLAR MASTER
Born and raised in the Bay Area, Daniel Estrada's path into the wine industry has been atypical. Daniel first became acquainted with wine at the age of 22 while driving through the Russian River Valley. On a Saturday afternoon, an unexpected visit to Joseph Swan Winery coincided with a barrel tasting weekend. The opportunity to meet the winemaker and learn about the history of the family vineyard and wines sparked a keen interest in Daniel in learning about new producers, discovering new wines, and understanding the history behind them. Daniel spent seven years working in the aerospace industry selling airplane and helicopter parts to the U.S. government, before his wife encouraged him to go after what he was passionate about. She always caught the twinkle in his eye when they spent time in wine country.
...
Daniel began his pivot by achieving his WSET 1 and 2, Introductory Sommelier Course and Examination, and Certified Specialist of Wine. He noticed the e-commerce space was thriving among a young generation of wine consumers and he wanted to meet them there. He began his career in the wine industry just prior to COVID-19, working for two wine distributors. His work at La Belle Vie, a small portfolio of French wines focused on supporting small family wineries, allowed him to dive deep into knowledge of French wines as well as wines from other classic regions. As Cellar Master at Thatcher's Wine Consulting, Daniel ensures all the orders placed by the clients are packaged, shipped or stored in a prompt and professional manner. He also supports Noah in receiving wine from Europe, fulfilling private client requests, and maintaining the cellar of Thatcher's Wine as it continues to grow. In his spare time you will find Daniel playing recreational league soccer, golf, and taking his dog, Wallace, to the park on the weekends.
SHOW FULL BIO
SHOW LESS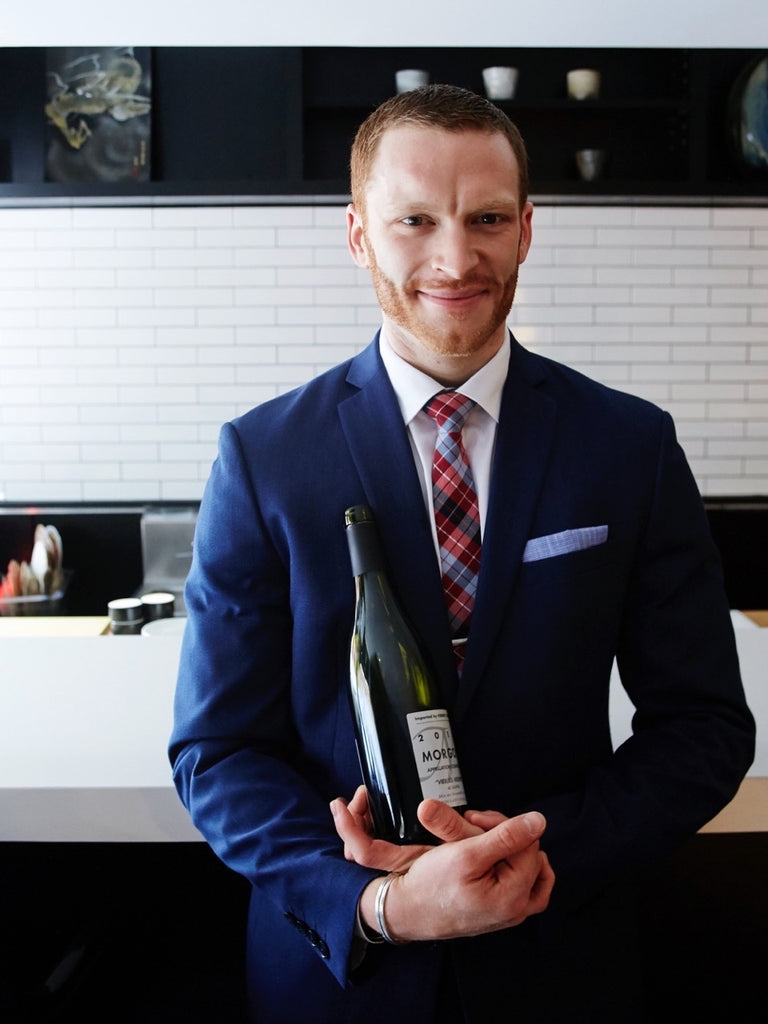 Garrett Smith
OPERATIONS COORDINATOR
Garrett Smith was first introduced to the idea of wine as a career at the prized Mayflower Inn Spa in Connecticut while working to save money to fund a fledgling sports writing career. Noticing potential in the tireless young man, the Head Sommelier instructed Garrett to first organize the dusty cellar, and later invited him to join tastings with distributors. Before long, Garrett was acting as part-time sommelier by age 22, and hungry to learn more. Soon after, Garrett journeyed across the country to California, where he studied at the Professional Culinary Institute and passed his Certified Sommelier exam. On a lark, he was accepted to The French Laundry's Vinternship program under Master Sommelier Dennis Kelly, who took Garrett under his wing to polish the rough edges and focus his energy.
...
After three years in Napa Valley, including his first role as wine buyer at Redd, Garrett was offered a chance to return to the East Coast to join the wine team at Restaurant Daniel under Raj Vaidya. Following two rewarding years of serving wine at Daniel Boulud's flagship, Garrett seized the incredible challenge of grasping an entirely new cuisine at Daisuke Nakazawa's eponymous edomae restaurant in the West Village.
In his final three years in New York, Garrett consulted for King Street Sommeliers, while also constructing a wine warehouse for high-net-worth clientele in the Bronx, for which he was the sole operator for two years. After the birth of their child in 2020, Garrett chose to return to California, where he settled in Sonoma County. After working harvest for Ted Lemon at Littorai, Thatcher and Garrett were introduced by a mutual friend, and Garrett jumped at the opportunity to join a phenomenal team. Garrett's personal hallmark is creating space for a guest or client to feel empowered in their choices, and making wine approachable for anyone. One of his biggest accomplishments is having a child in the middle of a pandemic, and raising her "to be an incredible powerhouse." In his free time, Garrett enjoys fitness and sports, and spending time with his daughter.
SHOW FULL BIO
SHOW LESS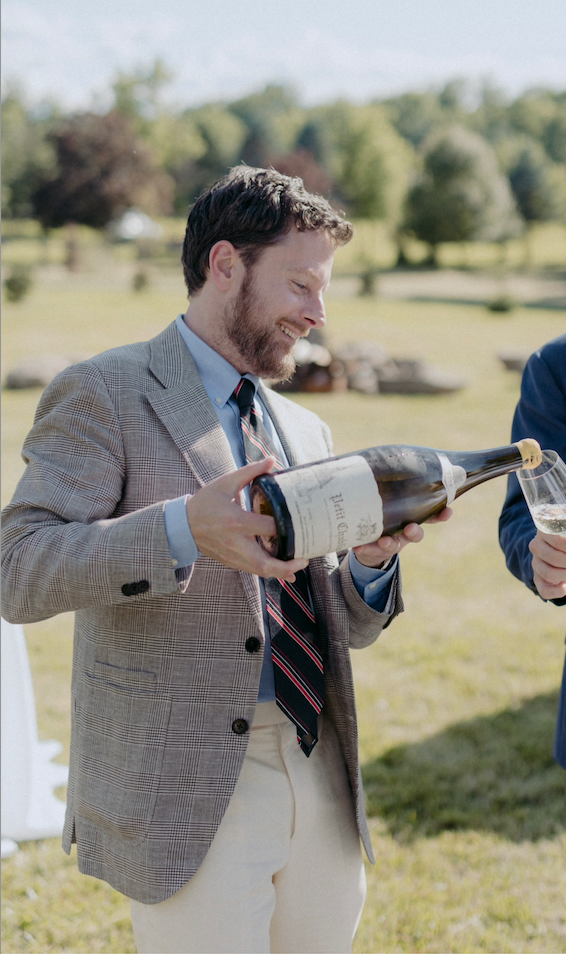 John Cerasulo
SOUTHERN CALIFORNIA - Thatcher's Wine & Imports Sales
Wine is embedded in John Cerasulo's family history. His grandfather was a winemaker in Messina, Sicily, and brought the tradition of winemaking to New Haven, Connecticut in the 1950's. John retraced his grandfather's footsteps in a way through fine arts, earning his Bachelor of Arts in Painting and Drawing from the Southern Connecticut State University, and then traveling to Italy to complete a Post Baccalaureate in Printmaking from the University of Urbino. Upon completing a Master of Fine Arts at the School of the Art Institute of Chicago, John worked in sales roles, from apparel in New York City to wine in southern California, to support his work as an artist. Prior to joining the sales team at Thatcher's Wine, John worked in wine sales for California for Kogod Wine Merchant, and then Rosenthal Wine Merchant.
...
Prior to his role at Thatcher's Wine, John was previously the Wine Director and Head Sommelier at Anajak Thai Food, a Michelin-recognized and James Beard Award-winning restaurant in Sherman Oaks that was awarded "Restaurant of the Year" by the Los Angeles Times in 2022. Based in Los Angeles, John is the happiest when enjoying wine and educating others about the wines that excite him. He has a passion for ethereal, contemplative wines that have a sense of place. He is enthusiastic about wines from Burgundy, Champagne, Italy, and Germany, along with some avant-garde natural wine producers around the world.
SHOW FULL BIO
SHOW LESS